What is the Gig Economy? Where do I fit in? Will it affect me and the way I work?
Everyone is talking about the about it. Let's figure it out together.
A gig economy is an environment in which temporary positions are common and organizations contract with independent workers for short-term engagements defined by "whatis". The trend toward a gig economy has begun. A study by Intuit predicted that by 2020, 40 percent of American workers would be independent contractors. There are a number of forces behind the rise in short-term jobs. For one thing, in this digital age, the workforce is increasingly mobile and work can increasingly be done from anywhere, so that job and location are decoupled. That means that freelancers can select among temporary jobs and projects around the world, while employers can select the best individuals for specific projects from a larger pool than that available in any given area.

My take on the Gig Economy I want to encourage companies, organizations and all people (and future gig workers) to constantly develop and become better and more conscious in their professional role by learning and reflecting. To be successful in the gig economy, it's important to think and act long-term, focus and constantly be prepared to develop and work with one self. My aim is to inspire and share knowledge on how to succeed in the gig economy and make both the society and its people more aware about the different types of workforce consisting of gig workers that already exists,. For example the mature market as an employee of major consulting companies, self-employed or administered by other gig-companies that ease your worries with salary admin, pay taxes and supply the work through various gig portals. There are many groups in society that work as freelancers. I guess my advice can be applied by any gig worker, but my heart is with the consulting industry where I have applied my own gig economy since 2001.
The consulting year is only 9 months I will share the best tips for building trust as well as your personal brand, what you need to consider about in the role as a gig worker and not least how to get new assignments. Did you know that spring time is the best time to get big consulting assignments? This is mostly due to annual budget processes although highly competent people are always in hight demand all year round. Keep in mind when you ask for a salary, charge by the hour or send a quote for a project – you will at most work 9 out of 12 months of the year and what you make during that time needs to cover both the 12 months as well as build a buffer for financial security.
I often talk about  "key success factors" as a way to describe the characteristics or skills that make you a better consultant. Success factors are important tools for you in your personal development.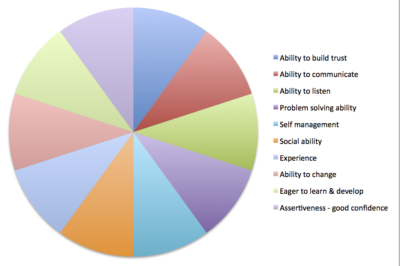 As an employer you need to be able to attract talent now and in the future. Even the companies need to constantly evolve like the gig workers who must also update their offer continuously. My main tip is to never stand still or just keep on walking your path.
Society is undergoing a transformation on a global scale. Conservative industries such as banking and insurance have raised the eye for the trend and have slowly begun to prepare. Today, there are several companies with specific offers in retirement and insurance. Unfortunately, labor law and union's stubborn grip on a dated mindset is a major barrier to labor mobility in Europe. If it had been more flexible with termination times (called "hire and fire" in Denmark), more people would change jobs more often and more jobs would be in circulation to be found. Today, fellow workers are held back by fear for the next mortgage payment instead of changing jobs, assignments or project work more often. Many people stay in workplaces that they do not like because the uncertainty is bigger to go out and tty out a new job and company with unknown company culture and so on.This has consequences that can be linked to mental health issues.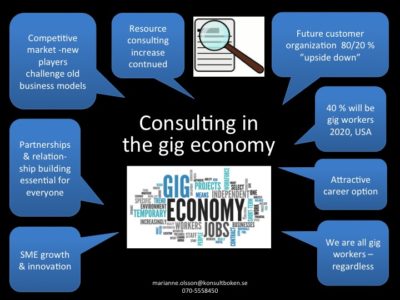 Politics and legislation hold a large part of the solution, but we do not have time to wait. Because adapting labour laws to new trends in society will take quite some time before employees begin to identify with or as gig workers (even if they in fact are part of the group). Therefore, gig workers today consist mainly of solo consultants and so-called involuntary entrepreneurs (a growing category according to Nordea's Banks recent survey) as well as those who work assignment-based, but are employed on a project basis or freelancers as self-employed, eg via any billing company like Cool Company, Upwork, and freelancer.com.
Primary trends
The primary trends that affect the gig workers and the consulting industry today can be summarized like this according to me. Please get in touch if you another point of view or want to add to my analysis.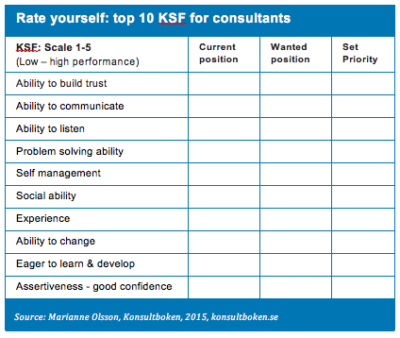 Welcome to my world. Cheers, Marianne Olsson – get to know me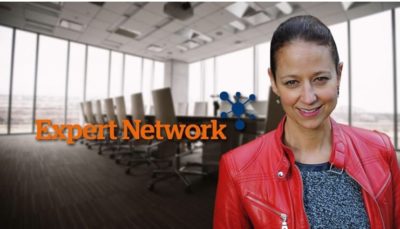 Rate yourself against my top 10 key success factors I have identified top 10 key success factors for consultants.These can be applied to any work place or industry. Use the list to start taking an active role in building your personal brand and the way people experience your actions at work.
Special treat for Swedes:  the following Swedish articles have been published about the gig-economy, consulting, sales, communication and other challenges in our global and digital work place. The most popular ones below: