Global Advisory Board for Gig and Sharing Economy 2022
Check out Market Place Risks latest newsletter announcing new members joining the Advisory Board in our space.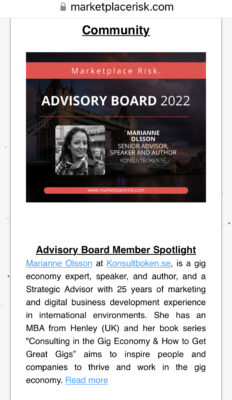 Get to know the existing and new members of Market Place Risk Advisory Board:
Our mission is to provide resources for startups to learn risk management, trust & safety, compliance and legal strategy, so they can avoid distractions in order to focus on growth and success. And the Advisory Board is the foundation of the global community – it shapes everything we do. From our in-person conferences and summits, to our virtual events and digital content, we look to the Advisory Board for insight, support and guidance. To that end, the Advisory Board is comprised of experienced leaders and experts in the marketplace and sharing economy ecosystem who share our vision of leveling the playing field for all founders and operators. They ensure that we stay abreast of current trends and important issues facing our community.
Join the upcoming event in London Oct 11-13, 2022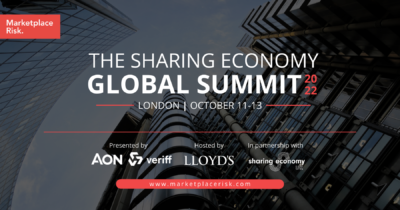 Are you joining the @Marketplace Risk team at the Sharing Economy Global Summit (London, Oct 11-13)? Over 400 startup founders, operators and experts from more than 40 countries will converge in London to learn, network and share experiences, expertise and the latest developments to help startups launch, scale and grow. Hosted by @Lloyd's of London in partnership with @Sharing Economy UK, the Global Summit provides the most relevant, practical and useful content for startups. If you'd like to join over 100 speakers from around the globe who will provide the latest marketplace insights and best practices, apply to speak by August 15th here: https://www.marketplacerisk.com/call-for-speakers
feel free to use my personal promo code for 50% off marketplace / sharing economy startup registrations: MARIANNEO50. Registration can be found here.